Psychotherapy & Family Therapy

Our interdisciplinary team members collaborate to provide a multi-faceted treatment approach.
The psychotherapy program is designed around healthy relationships. The assigned therapist will begin the patient's treatment program by first gaining a full understanding of their family, developmental, social, psychological, and emotional histories. The therapist strives to understand the patient's complexities and determine the core issues facilitating the eating disorder. Through the skillful application of the psychotherapy resources and pro-recovery relationship skills, the therapist will guide the patient to consider that recovery is possible.
The integrative and comprehensive psychotherapy program includes:

Each family is a central feature of successful treatment. From the time of admission, family members receive:
A personal program orientation which includes an introduction to the team members and a tour of the facility.
Individualized family therapy including specialized eating disorder education to improve supportive family communication and relationships. The influence of an eating disorder creates significant stress in the family. Understanding how to work toward the process of healing will improve many of the areas of concern and create a non-judgmental environment.
Skills training for family members will include the areas of communication, emotion management, and positive coaching of the patient as they begin the recovery process.
Nutrition, Psychiatric,
& Medical Care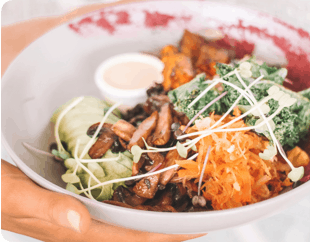 Nutrition Counseling and Education
Comprehensive nutrition evaluation by registered dietitian (RD)
Individualized meal plans prescribed by RD and physician to aid nutritional rehabilitation
Staff-supported meals and snacks including exposure to food-related challenges and practicing portioning when clinically appropriate
Meals prepared by in-house chefs
Individual nutrition counseling 2-3 times per week
Weekly nutrition education group
Mastery of a variety of practical and social situations involving eating, such as restaurant outings, take-out, cooking and meal preparation
Comprehensive psychiatric evaluation
Psychotropic medication management as clinically indicated, targeting the eating disorder and any co-occurring psychiatric disorders
Individual visits with psychiatrist, at least weekly
Family meetings with psychiatrist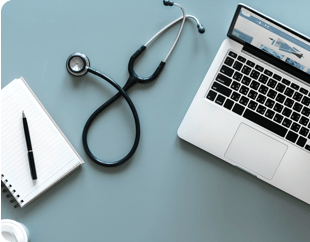 Medical Assessment and Treatment
24-hour nursing care
Daily medical monitoring and addressing of any medical complications related to the eating disorder
Normalization of general medical status
Medical management of the nutritional rehabilitation process
Weekly nursing education group
Guidance in developing and encouragement of sustaining a healthy lifestyle
Additional Therapeutic Activities
Supervised physical exercise when clinically appropriate, with emphasis on integrating healthy exercise into daily living
Greenhouse gardening group
Therapeutic leisure outings and passes
Restaurant outings as clinically and medically appropriate
Recreational activities on our grounds: expanded walking trail, frisbee golf course, and other outdoor games.

Each Hidden River patient in middle school or high school receives individualized academic programming 2 hours per day, Monday through Friday.  School sessions are led by a certified teacher who consults with the patient's school district and guidance counselor to determine what assignments are needed.  Our goal is to assist each patient in catching up or staying up to date with her school's course curriculum for her grade level.